Father's Day, introduced in June 1910 in the United States of America pays tribute to the paternal bond, connections, and sentiments that outlay the paternal figures in our life. However, it has to be said that this day was introduced only after the more popular day celebrated (and rightly so!), Mother's Day in 1907.
Despite the many Father's Days that have gone through the years, there remains one problem we all face – What do I get my dad for Father's Day?
It's a puzzler alright! While there are plenty of things that you know your dad could do with, you want to get something that he'll always cherish and remember. You don't want to get something you might find in the attic or the basement a few years down the line. So without any further ado, we at Zippy Opinion, one of the best paid survey sites in the world, want to take you shopping for your Father's Day gift… Well, at least we'll give you some ideas on what could be the most perfect Father's Day gift.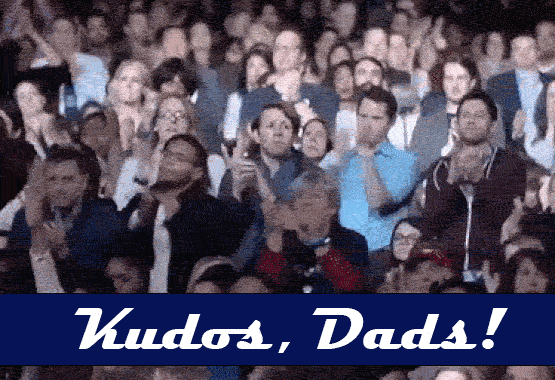 A Quality Watch ⌚
A good solid watch adds a certain panache to his demeanor. A watch is an absolute necessity for any dad when he goes out either to a party or a presentation. And nothing is more appreciated that a punctual person. If your father is a fan of gadgets and technology, then you can even go the extra mile and get him a smartwatch instead. There's plenty available in the market today. Go ahead and choose the one you think is the best.
Picture this – Every time he looks to see the time, he's reminded of the fact that you got him this timepiece.
Perfume that makes a statement 👃
A good-smelling individual seems more likeable and presentable. Let's be honest, bad body odor is something that turns off a lot of people. So if your dad has body odor issues get him something that he'll thank you for when he's able smell like the most polished man in the room. Even if he doesn't have body odor issues, there isn't any reason for a person to not have a quality smelling perfume in his collection.
Necktie and Cufflink combo 👔
We know this is a cliché. However, you cannot go wrong with buying a good tie and cufflink combo. Knowing our dads more than other people in the world, we know the fashion choices most dads make when it comes to their ties and cufflinks – probably something large and ungodly. However, you can make sure your father has the best tie when they're attending a meeting or a party. Get him a tie that gives him a glow up and makes everyone look at him like he's the smartest-dressed man in the room.

Shoes that would sweep the floor 👞
A handsome pair of shoes catches anyone's eye. Whether it's a formal pair of shoes or a pair of casual shoes, make sure it's something that goes with the clothes he wears. You don't want something that seems loud. A pair of shoes that look suave and blend with the outfit whilst also subtly stand out are the shoes you're looking for. If you dad is into outdoor activities, then a good pair of sports shoes would be your ideal gift on Father's Day.
Just make sure that you keep comfort and aesthetics in mind when choosing the shoe of his dreams. Also, make sure you don't mess up the size of your dad's feet while buying the shoes.
We understand that some of the items on this list may be priced a little too high. However, what if we told you there was a way to get some exciting mega vouchers by simply answering surveys and getting paid for them? Nope. We aren't kidding. You heard it right! You can earn cool vouchers and redeem them at your favorite e-commerce shopping store. Read on to find out more:
What's Zippy Opinion and how do I start earning immediately? 🤷
Zippy Opinion is one of the best paid survey sites out there. Members can participate in our online consumer surveys, share their opinions on products with their favorite brands, earn money online, and win free vouchers and other exciting rewards! The Zippy Opinion Rewards Program lets you redeem your Zippy Points for free shopping vouchers and gift cards from our reward partner brands.
Get paid from surveys through us to start your journey into earning some pretty amazing rewards and vouchers for your opinions and thoughts. Undoubtedly, this is an excellent place to start with if you're a new entrant into this world of opinions and paid surveys.
How do I register to Zippy Opinion?
Head to Zippy Opinion
Click on 'Join Us'
Enter your details and Register
Verify via your email ID
Attend Surveys
Earn Rewards

Earn Today, Buy Tomorrow 💸
Whichever way you look at things, if you aren't or weren't able to get your dad a really nice gift this year, then it's time to start saving up and buy something really nice next year. All you have to do is answer surveys and get paid for it!
Tell me how I can become a ZIPPAN Today.
Just follow this link – – – ->> https://us.zippyopinion.com/signup follow the steps laid out and that's it. We're Free, safe and most of all the most reliable as we all know.
Will I be spammed with undesired/unsolicited mails?
When you fill out a survey, Zippy Opinion uses your responses along with other participants' responses to inform clients about consumer's attitudes about their products or services. The registration information you fill out gives clients a general picture of what types of people filled out the survey: how many men versus women, average level of education, etc. We use your e-mail address to send you invitations to participate in new surveys and to contact you with messages about Zippy Opinion. We use your postal address to mail any survey-related incentives or product samples.
Are paid surveys worth the time?
You definitely won't replace a full or a part-time job filing out paid surveys… that's for sure. But hey at least you take care of those of those pesky electric bills, phone bills among others, that's still helps A LOT!
Are there any membership rules I should know about?
The main principle for membership and the way we treat our members are based on honesty and authenticity.
We ask our members to answer our surveys honestly. With our quality checks in place, we ensure that surveys have been answered in an appropriate time, and sufficiently well. Members who do not follow these simple principles will risk having their account deleted and losing their reward(s).