Americans consume about 400 million cups of coffee per day. Let that sink in.
Starbucks have established itself as a coffee making-giant in not just the American market, but on a global scale as well. They are only growing and growing in their chain of retail stores. Good coffee is hard to find and the Starbucks brand has ensured that it leaves no stone unturned while supplying its customers with the best coffee they can offer. Since working from home became a thing since the COVID-19 pandemic, Starbucks has only been motivated to making coffee for these young working professionals who use the coffee chain stores as a workspace. And Starbucks welcomes this. They don't have a time limit on how long people can stay at their outlets. It's the culture that counts.
While we all have visited the world renowned coffee chain at least once, there's one question that seems to be worth exploring – How the Starbucks become as BIG as it is today?
We at Zippy Opinion, one of the best paid survey sites in the America will go on a journey with you, our reader on how Starbucks came to be.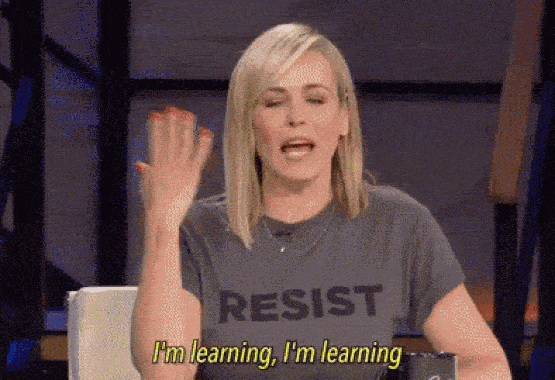 The Inception 💭
Seattle stands as Starbucks' headquarters today. And it seems quite apt, considering that the first Starbucks store's inception was in the same city way back in 1971, cofounded by Jerry Baldwin, Zev Siegl and Gordon Bowker. The inspiration behind the name Starbucks came from the popular book Moby Dick. It was named in reference to the mining town in the Cascade Range called 'Starbo'. Back then, they sold not the coffee drink itself, but just the beans which they purchased directly from growers.
The Nurturing 🌱
As it grew slowly but surely, the founders sold two chains to former manager Howard Schultz. Inspired by the coffee bar culture in Italy, they rebranded their stores and by 1989, 46 Starbucks stores were in existence with the company roasting 2 million pounds of coffee every year.

The Public Offering 💹
In the 1992, when they had about 140 outlets in operation, they filed for an IPO where they sold 12% of the company to the public and generated $25 million! In the next few months, the share prices of the coffee giant had risen by 70%! Not a bad return, if we must say so ourselves!
As it stands right now ☕
As of 2020, Starbucks makes about 24000 million US dollars in revenue, housing about 350000+ employees all over the world. From starting out as a simple coffee beans store back in 1971 to becoming a giant coffee retail chain that helps a plethora of happy customers all around the world by getting their mornings started with coffee, Starbucks is a story of how you can go from starting really small and growing to be a brand that is a household name for coffee, whilst your employees misspell every customer's name on the cup.
There's more… 🤔
We hope you enjoyed this short read about Starbucks and its origins. If you're a daily drinker of the coffee brand or want to be one, then you'd love to be a part of Zippy Opinion.  Why and how, you may ask. It's simple. Zippy Opinion is an opinion-based platform where you get to talk about and give your insights and thoughts on brands and you get paid for it in vouchers. And among our many reward partners, we offer Starbucks vouchers for taking paid surveys.
You may never have to pay for your coffee again!

How can you join Zippy Opinion? 🙋
It's simple. As easy as riding a bike.
How can you join the Zippy Opinion Community?
Head to Zippy Opinion
Click on 'Join Us'
Enter your details and Register
Verify via your email ID
Attend Surveys
Earn Rewards!
It is completely free to join us. We charge ZERO registration fees. Sign up to have a hassle-free experience with us.
Now that we've told you about how to go about registering yourself with us, you're probably asking…
What more can we offer? ✔️
We offer rewarding experiences in multiple options. If you are a part of the exclusive Zippy Opinion Community, then you get to earn even more rewards. We hold contests and polls for rewards and will only from here.
How can I join the Zippy Opinion Community? 🤔
Log in to Zippy Opinion
Click on 'Community' from the Navigation bar
Welcome to Zippy Community
We kid you not! It's really THAT simple!
Now you have two things to talk about to your friends with your new-found knowledge. One – your knowledge on how Starbucks started and became what it is today. And two – a way to drink Starbucks coffee without paying in cash. That's by just answering surveys for free with nothing to lose.
Did you love reading this? Do you think you have more thought on Starbucks? We'll be more than pleased to answer your queries if you comment your thoughts and opinions in the comments section below. If you loved this once, make sure to check out some of our other blogs as well.
Tell me how I can become a ZIPPAN Today.
Just follow this link – – – ->> https://us.zippyopinion.com/signup follow the steps laid out and that's it. We're Free, safe and most of all the most reliable as we all know.
Will I be spammed with undesired/unsolicited mails?
When you fill out a survey, Zippy Opinion uses your responses along with other participants' responses to inform clients about consumer's attitudes about their products or services. The registration information you fill out gives clients a general picture of what types of people filled out the survey: how many men versus women, average level of education, etc. We use your e-mail address to send you invitations to participate in new surveys and to contact you with messages about Zippy Opinion. We use your postal address to mail any survey-related incentives or product samples.
Are paid surveys worth the time?
You definitely won't replace a full or a part-time job filing out paid surveys… that's for sure. But hey at least you take care of those of those pesky electric bills, phone bills among others, that's still helps A LOT!
Are there any membership rules I should know about?
The main principle for membership and the way we treat our members are based on honesty and authenticity.
We ask our members to answer our surveys honestly. With our quality checks in place, we ensure that surveys have been answered in an appropriate time, and sufficiently well. Members who do not follow these simple principles will risk having their account deleted and losing their reward(s).