However you see it, it isn't easy to earn money online. While there may be plenty of ways that you can earn, most ways to earn seem to be scams. There is a way to tackle this. And you're already taking a step in the right direction by reading this blog. So without any further ado, we at Zippy Opinion, one of the best paid survey sites in the world are going to take you through a list of websites, platforms or apps from which you can legitimately earn online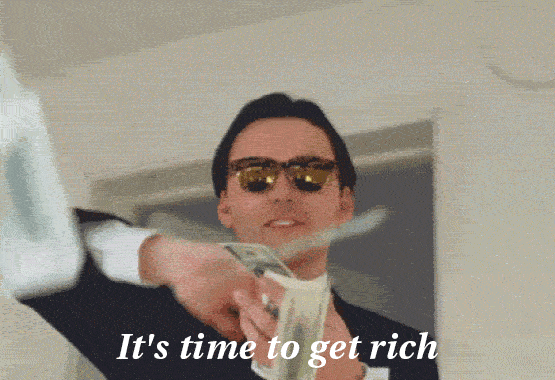 1. Google Opinion Rewards 📝
What is it?
Google Opinion Rewards is a platform for specifically for Android users who use Google's apps and websites. You get paid to answer a few of Google's questions. The questions they ask may be based on the location you recently visited or searched for, a video on YouTube you recently watched, etc. They do this to improve their own product and services as well as to give feedback to the channels and businesses that use their platform.
How do you get paid?
You get paid via Google Play Store credit which is valid for up to a year.
When do you get paid?
You get paid immediately after you answer the set of questions asked by Google.
2. Twitch 🎮
What is it?
Twitch is yet another streaming platform. But what's so different about this one? If you're a gamer, you probably already know about this. For those of you that don't know, Twitch is the largest streaming platform for gamers.
How do you get paid?
If you become a Twitch streamer, then you can get paid in the following forms – Donations, Sponsorships, Advertisements, and Subscriptions.
When do you get paid?
Twitch payments are made 15 days after the end of the month of revenue being earned.

3. Netflix 🍿
What is it?
Okay. Everyone knows about Netflix, right? It's probably the most recognized brand that produces cinematic streaming services to users. We're pretty sure most of you reading this already have Netflix. But here's the catch, or rather, the surprise. You get paid to watch videos on Netflix all day long! This has to be a dream job for most of you! It sure is for us! Imagine just watching your favorite show all day and getting paid for it! But it's a little more complicated than that. This role isn't just that. While you watch videos, you will also have a say in arranging the content tiles on the app or website. After watching videos or even while watching them, you need to associate them with certain keywords or tags. Still a great job!
How do you get paid?
In real money! You get about $69,000 a year for doing this!
When do you get paid?
It's basically a regular job. But Netflix only hires 30 professionals at once. So it ain't easy to get this job. The competition for this job is tough! So if anyone reading this gets the job, please write to us at Zippy Opinion.
4. Zippy Opinion 💸
If you're already a member, we suggest you skip to the next section. However, if you're new, then you've just hit the jackpot. We're not merely bragging cuz it's our platform. We truly give away rewards online! Now that you know that you can take surveys for money, we'll explain more.
What is it?
Zippy Opinion is a paid survey platform that lets you earn money for simply taking surveys and answering a few questions. Sometimes, we will even offer you free products or services to simply answer a few questions. You get to be an opinion leader who can potentially help shape the future we're heading into.
Are there any other ways to earn through Zippy Opinion?
Of course, there are contests that are held on our social media channels (Facebook, Instagram, and Twitter) as well as on the Zippy Opinion Community, a platform for all Zippians to fraternize and earn even more rewards.
How do you get paid?
You get paid in Zippy Points for surveys, which you can later redeem for vouchers of various brands such as Amazon, Flipkart, Starbucks, etc. Sometimes, we giveaway vouchers directly as well, generally for the top winners of our contests.
When do you get paid?
Once you set a redeem request, you get your voucher within a month. We say a month for the worst case scenario, but more often than not, you get it in 7 working days.

5. Fiverr 💻
What is it?
If you have any skills such as designing, writing content, building websites, marketing, etc. then Fiverr is exactly what you need. You can put up your skills and everything that you can do for any potential client who is looking for a professional that matches your skillset. You set a price for your services and if they agree, you've got yourself a done deal!
How do you get paid?
You set a price for your services and whoever wants to take up your services makes a deal and the two parties make it happen. Oh! And did we mention? Fiverr gets a small percentage of money from both parties involved for providing the platform.
When do you get paid?
You usually get paid after the completion of your project. But you may request periodical payments if it's a long-term project.
That's a Wrap!
If you're looking for ways to earn, whether that's to get paid from surveys, watching videos or even writing subscriptions, there's a lot of legitimate jobs out there that actually exist. All these are legitimate job platforms you can earn through. If you can think of any better ones, then let us know in the comments section below.
Tell me how I can become a ZIPPAN Today.
Just follow this link – – – ->> https://us.zippyopinion.com/signup follow the steps laid out and that's it. We're Free, safe and most of all the most reliable as we all know.
Will I be spammed with undesired/unsolicited mails?
When you fill out a survey, Zippy Opinion uses your responses along with other participants' responses to inform clients about consumer's attitudes about their products or services. The registration information you fill out gives clients a general picture of what types of people filled out the survey: how many men versus women, average level of education, etc. We use your e-mail address to send you invitations to participate in new surveys and to contact you with messages about Zippy Opinion. We use your postal address to mail any survey-related incentives or product samples.
Are paid surveys worth the time?
You definitely won't replace a full or a part-time job filing out paid surveys. That's for sure. But hey at least you take care of those of those pesky electric bills, phone bills among others, that's still helps A LOT!
Are there any membership rules I should know about?
The main principle for membership and the way we treat our members are based on honesty and authenticity.
We ask our members to answer our surveys honestly. With our quality checks in place, we ensure that surveys have been answered in an appropriate time, and sufficiently well. Members who do not follow these simple principles will risk having their account deleted and losing their reward(s).