While it is a mystery to many of us, we're left wondering how some of the best paid survey sites in the world like Zippy Opinion give away money for something as simple as answering as online survey. But before we dig deeper in the world of paid surveys, let's talk about market research. Let's go!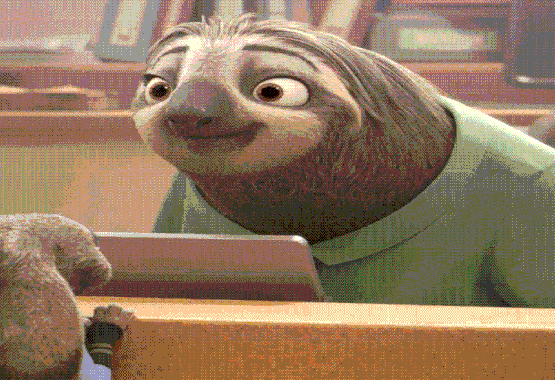 Market Research and Paid Surveys
Let's first understand market research. Market research paves the way for large, medium and small companies to understand the market they are venturing into to better place their product or service. There is a major importance given to market research for some pretty significant reasons.
For Reactive Needs of Consumers
Consumer needs almost always change over a period of time. There may be a problem with the current mainstream product or service in the market. To know what these problems are, market research is done to identify their needs. Using the data from the market research, companies react and adjust their product to the reactive needs of their consumers.
Proactive Needs
Sometimes, consumers don't even know when they need something. But once it exists or is unveiled, everyone wants it. For this, companies do research by asking questions about a hypothetical product or service and testing it out with a select group of people. Based on their reactions and findings, they then move to the market with it. A classic example of this is the very first iPhone. The smartphones we know today did not exist back then. So in 2007, when Steve Jobs unveiled the first iPhone, which could contain thousands of songs, play videos and make phone calls, every person in the world wanted it right away!
Now how does Market Research translate to Paid Surveys?
When companies want to understand their customers, they do so through multiple ways like Group discussions, product or service usage observation. That works for a small sample of data. However, when a large audience or testers are needed, then surveys via questionnaires is the most accurate and effective way to do this.
How do I get paid for something as simple as surveys though?

These companies that seek to understand their clients and consumers approach market research companies for a fee. Part of the fee is used by the paid survey brands of these market research companies to reward the paid survey takers, which would be you.
Are paid surveys safe?
Absolutely, confidential information will not be given to the companies. Only the responses data and the findings of the paid survey will be given to the clients of the market research companies. Legitimate Market research companies are GDPR-compliant and thoroughly follow the norms and regulations set by the governing body.
That's a relief! So how do I register to a paid survey site?
Well, for starters, you can check out our very own paid survey site where you're reading this blog, Zippy Opinion – one of the best paid survey sites in the world.
What is Zippy Opinion?
Zippy Opinion is one of the highest paying survey sites in the USA. Consumers can participate in our online consumer surveys, share their opinions on products with their favorite brands, earn money online, and win free vouchers and other exciting rewards! The Zippy Opinion Rewards Program lets you redeem your Zippy Points for free shopping vouchers and gift cards from our reward partner brands.
Zippy Opinion is one of the best-paid survey sites to start your journey into earning some pretty amazing rewards and vouchers for your opinions and thoughts. Undoubtedly, this is an excellent place to start with if you're a new entrant into this world of opinions and paid surveys.

How can I be part of Zippy Opinion and earn BIG rewards?
Head to Zippy Opinion
Click on 'Join Us'
Enter your details and Register
Verify via your email ID
Attend Surveys
Earn Rewards!
It is completely free to join us. We charge ZERO registration fees. Sign up to have a hassle-free experience with us.
How do I know which Zippy Opinion is legitimate and trustable?
The GDPR compliance is a dead giveaway that we are a trust-worthy source for paid surveys. Additionally, through registration.
The registration process is easy and simple. Very few details are asked from our members to verify-
Name
Email ID
Contact Number
Date of Birth
Postal Code
Gender
Any website asking for the following during the registration process may be termed as suspicious-
Religion
Monthly income
Joining fees
Bank account details
Siblings or Parents' info
Any other personal info
Is there anything else that Zippy Opinion offers?
Of course! We give away rewarding experiences in other ways. We have contests and challenges where you can win a ton of money. There's polls where you can earn points to stack up your Zippy points which can be redeemed for vouchers.
That's all Folks!
We hope you learnt something of value today on how paid survey sites function and work. While we're your #1 platform to get paid from surveys, remember we offer lots of other related services as well! Tell us what your thoughts are in the comments section below.
Tell me how I can become a ZIPPAN Today.
Just follow this link – – – ->> https://us.zippyopinion.com/signup follow the steps laid out and that's it. We're Free, safe and most of all the most reliable as we all know.
Will I be spammed with undesired/unsolicited mails?
When you fill out a survey, Zippy Opinion uses your responses along with other participants' responses to inform clients about consumer's attitudes about their products or services. The registration information you fill out gives clients a general picture of what types of people filled out the survey: how many men versus women, average level of education, etc. We use your e-mail address to send you invitations to participate in new surveys and to contact you with messages about Zippy Opinion. We use your postal address to mail any survey-related incentives or product samples.
Are paid surveys worth the time?
You definitely won't replace a full or a part-time job filing out paid surveys… that's for sure. But hey at least you take care of those of those pesky electric bills, phone bills among others, that's still helps A LOT!
Are there any membership rules I should know about?
The main principle for membership and the way we treat our members are based on honesty and authenticity.
We ask our members to answer our surveys honestly. With our quality checks in place, we ensure that surveys have been answered in an appropriate time, and sufficiently well. Members who do not follow these simple principles will risk having their account deleted and losing their reward(s).