To Splurge or not to Splurge? That is the question 💸
So you've decided to take a vacation to a foreign land and immerse yourself in the culture, food and clothing of the people. Maybe you want to travel to an exotic location with your loved one(s). Or maybe you've got sightseeing and exploration on your mind. But what's making you hesitate to pull out that dough from your pocket?
Vacations in a foreign country can be expensive, no doubt! But do you not want to spoil yourself a little when you're not on the clock? While visiting foreign countries, you might end up spending a lot of moolah. But there's ways you can have a great experience without seeming 'cheap'. Instead, you want to enjoy yourself whilst also ensuring you're managing your finances well by being thrifty.
Today, we at Zippy Opinion, one of the best paid survey sites in the USA will walk you through the best ways to save money while you're in a foreign country, whether there are actions you can take beforehand, during or even after your visit.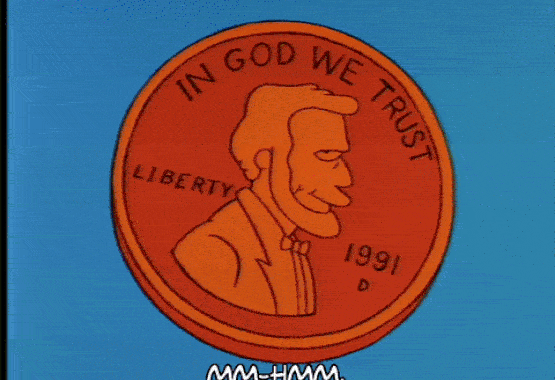 The Early Bird Gets the Worm 💸
I believe it is painfully obvious that as time passes on towards the day you plan on leaving, those plane tickets you've been holding off on booking only get more and more expensive. So plan your vacation accordingly and well in advance. Get your schedule fixed so that you can get those early bird tickets on the cheap and make save even up to 30% from the final fares.
Note: Clear your cookies after you visit your plane booking website so that ticket prices don't soar based on interest.
Pack light 😎
Try to not bring 5 weeks of clothes for a 2-week vacation. You know you'll end up buying quite a few souvenirs for your friends and family (or at least, they might have some expectations). So pack and travel light so you don't end up burning a hole through your pocket for excess baggage weight at the airport. Plus, it's gonna be hard to carry around that much luggage while you're travelling, right?

Keep an eye on the exchange rate 💱
Here's a nifty way you can make some money on your way to another country. Keep your dollars stacked till the time is right to exchange it. Be vary of the currency market between the American dollar and the currency of the country you're travelling to. When the time is right, exchange the money and you'll have a lot more moolah than you thought. And if it wasn't obvious enough already, we recommend that you don't use the US dollar in the visiting country. Use the local currency instead.
Pay for a tour guide 🦮
We'll stress on this one hard. DO NOT think you know better. You don't. Just cuz you read a few books and watched a few videos doesn't make you an expert in the culture of another country. So get yourself a tour guide to make sure you get the best experience. Just make sure that the tour guide is legit Ask a local that you might know over the internet. There's plenty of trolls, we know, but there's people that are willing to help out. You may want to look up some travel bloggers who have visited the country as well. Most of them have good travel and food advice. But get a guide who's a verified professional. You want the very best from the country you're travelling to while also making sure that you don't get ripped off by local con artists. For example, someone who was looking take surveys for money would be scammed by various sites that aren't legitimate. But they know Zippy Opinion is one paid survey site that they can absolutely trust.
Ask recommendations from past travelers 🛅
If you personally know someone who has visited the country, then we suggest that you go ahead and ask them for all the info you can. Right from the DOs & DONTs of the country, the culture right to what you should be eating and what you should shop for. Get all the necessary information and note it down. There's no such thing as too much information here. All you got do is get it verified it before you make the jump.

Don't forget to cancel your subscriptions 🙅
If you're travelling for about 4 weeks or more, we strongly urge you to cancel your monthly subscriptions back home. You won't be home anyway. So there's no need to pay for something you're not gonna be using.
Time for us to Fly Away 🛫
While this COVID-19 pandemic has had a plethora of us cooped up indoors, some of us are eager to travel again (following all safety protocols, of course!). It would be a fresh change in scenery to relax their mind and body. Do you have any other ways you can save money while travelling, you tell us. Write to Zippy Opinion about your ideas in the comment section below.
Tell me how I can become a ZIPPAN Today.
Just follow this link – – – ->> https://us.zippyopinion.com/signup follow the steps laid out and that's it. We're Free, safe and most of all the most reliable as we all know.
Will I be spammed with undesired/unsolicited mails?
When you fill out a survey, Zippy Opinion uses your responses along with other participants' responses to inform clients about consumer's attitudes about their products or services. The registration information you fill out gives clients a general picture of what types of people filled out the survey: how many men versus women, average level of education, etc. We use your e-mail address to send you invitations to participate in new surveys and to contact you with messages about Zippy Opinion. We use your postal address to mail any survey-related incentives or product samples.
Are paid surveys worth the time?
You definitely won't replace a full or a part-time job filing out paid surveys… that's for sure. But hey at least you take care of those of those pesky electric bills, phone bills among others, that's still helps A LOT!
Are there any membership rules I should know about?
The main principle for membership and the way we treat our members are based on honesty and authenticity.
We ask our members to answer our surveys honestly. With our quality checks in place, we ensure that surveys have been answered in an appropriate time, and sufficiently well. Members who do not follow these simple principles will risk having their account deleted and losing their reward(s).