If you've been a part of Zippy Opinion, then you've known for quite some time everything the platform has to offer you as a Zippian. However, if you're new to the world of Zippy Opinion or surveys, then you've come to the right place. Join us as we take a deep dive into how you can start earning rewards in no time at all. 📈
How can I now make money on Zippy Opinion? 💁
There are numerous ways to make money being part of Zippy Opinion. Some methods you may know of, while other methods you may not know of. But we'll tell you about each and every major method you can earn money and rewards through.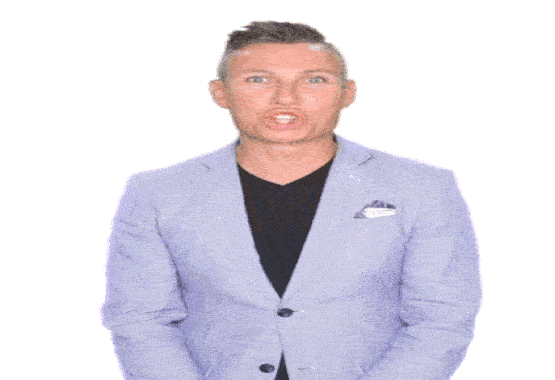 Surveys, Surveys and Surveys are what it's all about 📝
Primarily, this is the best way to earn rewards. You take as many surveys as you can and as early as you can to earn rewards of maximum potential. So we recommend that you keep a close eye out for the surveys that come your way. If you're not able to do so, then we recommend you download the AvidOpinion App either on the Google Play Store or the iOS App Store to get surveys on-the-go right on your phone and increase your earning potential.
READ MORE: Do Online Surveys Really Help in Paying off Debt?
Profile Completion 👥
"What? No way! I can start earning by simply filling in and completing my profile?"
We know, we know. The answer is a resounding YES! We give away Zippy points if you simply complete your profile. You tell us a little about yourself and we'll reward you for it and send specialized surveys curated just for you to maximize your rewards on Zippy Opinion. We're in the business of rewarding every consumer and we stick to our word. You can count on that!
Referrals 🔗
The number of points you can accumulate through referrals are just staggeringly underrated. Referring Zippy Opinion to your friends and family gets you more and more Zippy points. There is literally no limit to referrals. And you'll be helping your friends or family earn money as well. More referrals are equal to more rewards. It's as simple as that. No lie, no tricks. We're being honest here (God's honor!). You make the Zippy family bigger and get rewarded for it. It's simply a WIN-WIN situation.

Social Media Contests 🏆
Social media contests are held either bi-monthly or monthly where we give away major rewards to the winners. We believe in rather than giving away the reward to one person in a chunk, we'd rather give away the prize money to many people who deserve to win and increasing the bracket of winners so everyone feels like they got something from it. We stand by our motto – Rewarding every consumer.
With the #SheTheChange contest (for Zippy Opinion India) that was recently concluded, the proof is in the pudding that as Zippians, some things are more than just about rewards. We were able to put across a message to make our voices heard all throughout for women. Of course, this was only a launch pad to bring a change and voice our opinions for womanhood and each and every one of you contributed significantly to that. So we're proud of you Zippians! Together, we can make a change. United, we can make a difference!
We're available on Facebook, Twitter and Instagram. So follow us on all the channels and spread the love for one of the best paid survey sites that you're a part of, y'all!
Zippy Opinion Community Contests 🎖️
Community? What the heck is that?
Oh buddy! You've been living under a rock if you don't know what the Zippy Opinion Community is yet! And what you've been missing out on.
Zippy Opinion isn't just about surveys. That is only a part of what we do. Zippy Opinion is SO MUCH MORE than that! We offer one of the best ways to make money from home. We have a platform for you dedicated to just giveaways and rewards for you! Our Zippy Opinion Community platform is an exciting online community, exclusive to Zippians. Here, you can engage with other Zippians, interact with the brand and take part in fun-filled activities — win vouchers and Zippy Community Points for every engagement you have on this Community. We hold contest exclusively on the Zippy Opinion Community where there are more and more rewards to give away.
If you're on Zippy Opinion and wondering how to get on to the community, we've got your back. Here's how:
Log in to Zippy Opinion
Click on 'Community' from the Navigation bar
Welcome to Zippy Community
Super simple! It can't get any easier than that! No membership fees. It's totally free!

We Listen to your Opinion 👂
While we reward you for all the surveys that come your way, we also understand that your opinion is important and we'll ensure that we always listen to our members. So starting today, we'll be asking all of you every month about your thoughts on Zippy Opinion via #ZippyTalk. Make sure you tell us exactly how you feel. No pulling any punches. We want to hear the cold, hard truth to make this the best survey experience you'll ever have! If you have any more thought on Zippy Opinion, feel free to tell us in the comments section below. 👇
Tell me how I can become a ZIPPAN Today.
Just follow this link – – – ->> https://in.zippyopinion.com/signup follow the steps laid out and that's it. We're Free, safe and most of all the most reliable as we all know.
Will I be spammed with undesired/unsolicited mails?
When you fill out a survey, Zippy Opinion uses your responses along with other participants' responses to inform clients about consumer's attitudes about their products or services. The registration information you fill out gives clients a general picture of what types of people filled out the survey: how many men versus women, average level of education, etc. We use your e-mail address to send you invitations to participate in new surveys and to contact you with messages about Zippy Opinion. We use your postal address to mail any survey-related incentives or product samples.
Are paid surveys worth the time?
You definitely won't replace a full or a part-time job filing out paid surveys… that's for sure. But hey at least you take care of those of those pesky electric bills, phone bills among others, that's still helps A LOT!
Are there any membership rules I should know about?
The main principle for membership and the way we treat our members are based on honesty and authenticity.
We ask our members to answer our surveys honestly. With our quality checks in place, we ensure that surveys have been answered in an appropriate time, and sufficiently well. Members who do not follow these simple principles will risk having their account deleted and losing their reward(s).