The world we live in can make us feel insignificant. Each of us ask ourselves a few questions either from time to time or on an everyday basis-
Am I living my best life?
Am I making an impact on this world?
Am I happy doing what I'm doing?

Today, we'll be focusing more on the second question – 'Am I making an impact to this world?'
We all crave the need to be impactful in our daily lives or even from time to time. As human being, it is only natural that we think about our existence and how we can go about feeding that need. So, we at Zippy Opinion, of the best paid survey sites in the United States, will have a quick look at what how you can go about making the changes in your life that make you feel like you've made a dent in this world.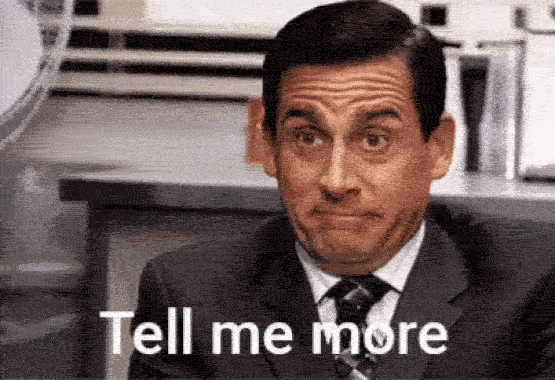 #1 Give back to the Community
You're always thinking, there are people out there that are living a better life than I am. But you're also thankful that there are people that aren't as well of as you are. So this makes you really think, if there's something you can possibly do to help those more significantly unfortunate than you, then go ahead and help them out. This could be something as small as donating your old clothes, feeding hungry children to donating money to help out the needy.
#2 Stand up for a cause you believe in
Are there causes you believe in? Truly believe in and would find good to stand for. Then you should take the time to rally for the cause. This could be something like women's rights to climate change. Whatever cause you do take up, make sure you do your research on the cause and how you can help make the world a better place in a positive way. If you don't have the space to make the physical effort for this, you could just as easily start an online petition for causes you believe in as well as practices that you are against. So there are ways about it.
#3 Influence brands and businesses
If you have limited time and resources, then we totally understand! After all, you need to be in the right space and be able to make the time and effort to make a big stance. However, what if we told you that you can help change the world one step at a time while making a difference to how brands and companies make decisions? Then you've come to the right place cuz we've got just the thing for you. Cuz that's exactly what being a Zippian is all about. You get to be loud and clear about your opinion about products, brands and services in the form of paid surveys. You get paid for your opinions and get to change some major decisions that small, medium and large companies make. How cool is that!?
#4 Maybe it's a career change you need
Sometimes, people aren't happy with what they're giving most of their time for and it can be a tasking effort to continue to work for something that you don't believe in. After all, if you don't love what you're doing, then are you really living your life? Think thoroughly and evaluate yourself on what you truly love doing or if you can make the link with what you're doing and the cause you believe in. Then you can give in all your efforts to it and be content with what you're doing. So give it a shot, y'all!
#5 Make small changes in your lifestyle
You impact can be small but sound. Even little changes in your life can be really important in making a meaningful impact in the world as it can cause a butterfly effect. For example, using sustainable and environment-friendly products in your life to make an impact is something that's very personal but it can go a long way in making a difference that has an impact. Start small and with yourself, then make steps to progress further.
As human beings, we have unlimited wants but the resources in the world are far few than it should be to keep everyone content. But as long as we hit the a certain point where we can say we're feeling content, it is then that we understand how we can help make this world a better place. Putting things in context, making a difference can be anything from taking surveys for money to feeding hungry individuals to making large donations. But whatever you end up doing to make an impact, focus on being content at the end of the day.
Tell me how I can become a ZIPPAN Today.
Just follow this link – – – ->> https://us.zippyopinion.com/signup follow the steps laid out and that's it. We're Free, safe and most of all the most reliable as we all know.
Will I be spammed with undesired/unsolicited mails?
When you fill out a survey, Zippy Opinion uses your responses along with other participants' responses to inform clients about consumer's attitudes about their products or services. The registration information you fill out gives clients a general picture of what types of people filled out the survey: how many men versus women, average level of education, etc. We use your e-mail address to send you invitations to participate in new surveys and to contact you with messages about Zippy Opinion. We use your postal address to mail any survey-related incentives or product samples.
Are paid surveys worth the time?
You definitely won't replace a full or a part-time job filing out paid surveys. That's for sure. But hey at least you take care of those of those pesky electric bills, phone bills among others, that's still helps A LOT!
Are there any membership rules I should know about?
The main principle for membership and the way we treat our members are based on honesty and authenticity.
We ask our members to answer our surveys honestly. With our quality checks in place, we ensure that surveys have been answered in an appropriate time, and sufficiently well. Members who do not follow these simple principles will risk having their account deleted and losing their reward(s).