Do you spend a lot of time on the internet? On an average, how much time do you spend each day laughing at funny memes or videos with cute cats? Do you drop a comment stating your opinion about the content? Do you engage in online forums (be it on social media or elsewhere)? What if we told that you can now get paid for sharing your thoughts and opinions! You can invest a part of the time you spend looking at memes in answering paid surveys and monetize your free time.
Top consumer brands often rely on direct consumer feedback to improve and optimize their products. Market research is a crucial part of any company's product development funnel, and brands leave no stone unturned to ensure that they have the most relevant and accurate data to back their products and services. Also, well-researched and planned products are received well by consumers.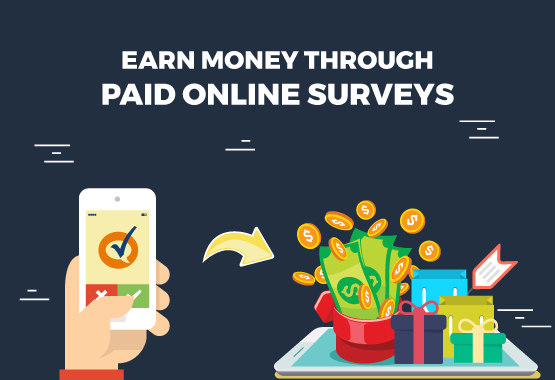 Most brands have found that paid online surveys are one of the best channels to get these direct and valuable insights from consumers. Companies approach paid online survey platforms such as Zippy Opinion with a list of questions they want to be answered. The brands often have set requirements about the demographic which participates in the survey as well. The survey company then distributes the questionnaire among their panelists per the specific requirements made by the brand.
That is where you, the consumer, can help shape the current consumer landscape. You can answer the questions in an honest manner, complete the surveys to make money, and help your favorite brands make smart and informed decisions. Seems too good to be true? You can find out for yourself. All it takes is a few clicks.

If you want to make money taking surveys, it is pretty easy to get started.
Sign up with a paid online survey platform such as Zippy Opinion:
Signing up is simple. Enter details such as your mail ID, phone number, date of birth, and the city of residence to complete the sign-up process. Verify your email ID to activate your account.
Provide basic details about yourself on the platform:
Spend 10-15 minutes to enter the details requested by the survey platform. Some sites even offer you some money for completing your profile! This helps the paid survey platform to match you with surveys that are highly relevant to you.
Complete surveys that come to your dashboard:
Based on the details provided by you, several surveys may be matched to your profile. Spend some time to provide honest answers and complete the survey to the best of your knowledge. All surveys completed successfully will result in several points, based on the length of the survey and the difficulty of the questions.
Redeem the points you earned for rewards:
Different survey platforms offer different forms of payout. Some platforms send money against the points redeemed through online payment gateways. Other platforms offer vouchers and gift cards from popular reward partner brands. (At Zippy Opinion, we offer you gift cards from Amazon, Starbucks, Flipkart, Walmart, etc.).
Are you hooked to the idea of getting paid for surveys yet? If yes, then welcome to the world of paid surveys. If not, there is more in store for you. Paid online survey portals offer several ways to cash out. Most sites and apps run referral programs where you get points for every successful referral. Other sites, like Zippy Opinion, also conduct bi-weekly contests to offer something more to their consumers.
Panelists often sign up to several paid survey platforms to increase their pay-off. Many long-time Zippians have already successfully monetized their free time, and swear by the surveys. When big companies are ready to reward you for your opinions, I guess the choice is pretty obvious.