A standstill in time
The COVID-19 pandemic is an unfortunate event in history. It has caused everyone a lot of grief and we're in a bad period of time that hasn't been the case in at least 2 whole generations. Having said that, we at Zippy Opinion are gonna take a look at the 6 things we expected and 6 things we didn't expect during the COVID-19 pandemic.
What are the 6 things you saw coming?
 1. Businesses took a deep dive
This one's a no-brainer! With almost every country in the world following the lockdown protocols, business took a big hit in revenue. Numerous employees were left in the lurch with pay-cuts all around. Small businesses which did not have the capital to form a digital wing or department to handle all their online needs suffered the most. Big businesses took a nose dive. But those that adapted to the changing digital circumstances with urgency gained even more during the pandemic.
2. Corona beer left on the shelves
This one's not a puzzler. When the virus is called what it is, it's not gonna do too much for you as a brand named Corona. This was mostly due to people's inability to disassociate the virus with the beverage company. Bottles were left on the shelf for all to see in their grand glory. It truly was a spectacle that people all over the world associated the beverage-making company with the virus. It is widely known in marketing that people associate a negative word with a brand. And since the virus in question was called 'corona' meaning 'crown' due to its shape being the way it is, this meant that the beverage-maker had to take a lot of losses and increase their costs in convincing customers that their brand had nothing to do with the virus. It is sheer misfortune how unlucky the brand happened to be named corona.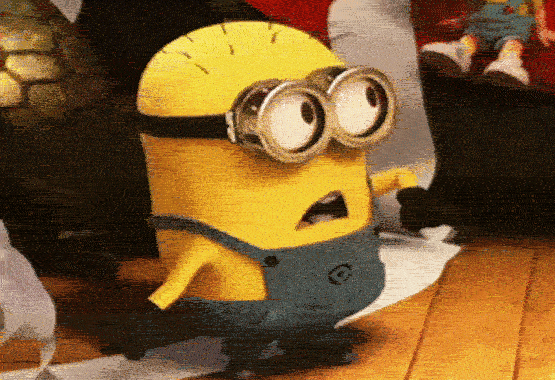 3. Nature crept its way into civilization
With the lockdown guidelines put in place, every human being stayed at home in order to not be affected by the coronavirus. However, nature struck back. Empty areas that once were bustling with people now lay empty. Except that, our friends from the plant and animal kingdom made it their homes. As nature pushed us back into our homes, wildlife thrived. Without the disturbance of human beings, creatures from the animal kingdom began to mark their territory closer towards us. This was no surprise to any of us and only seemed bound to happen. All these decades, we kept pushing animals deeper and deeper towards the jungle. It seems only apt that the virus made things worse off for us but better off for them. Even species that were once thought to be extinct were discovered to be still in existence!
4. Mental health issues on the rise
With the lockdown in effect, more and more people suffered from mental health issues due to a plethora of reasons. There was a lot of frustration and anxiety in play. Too many people lost their jobs and that affected their livelihood. Life got a lot harder to deal with and some even developed the early onset of mental illness symptoms. You can find out more about it on our blog about the early symptoms of mental illnesses.
5. The advent of digitization
Everyone, and I do mean everyone (well almost!), right from your aunt to the kid that thought that technology was a bad thing started to get online more and more. Digital platforms grew in this year by folds. There was no dearth of new apps and websites coming up in the digital year of 2020. Companies that traditionally focused their business online moved their sales channels to mostly online routes and reaped the benefits of the same.
6. A potential COVID-19 vaccine process took major strides
Governments and pharmaceutical companies rushed to make a COVID-19 vaccine tested, ready and up for use for the world to be rid of coronavirus. Although testing a new vaccine generally takes even up to a decade sometimes, this vaccine was an absolute necessity for the world to function as normal again. As we write this, vaccines are already out but are not available widely to the masses in all countries as of yet. We're impatiently awaiting news of when the vaccine can be made commercially available to the nook and crannies of all parts of the world for us to get back to normalcy. I mean, the term 'normal' is subjective here. What even is the new 'normal'?  I guess we'll find out soon.
What are the 6 things you didn't see coming?
1. The Toilet paper hoarding
Predominantly in the United States, people began to stock up on toilet paper. I mean, the whole world was confused as to why this was happening. While we understand that people wanted to stock up during the pandemic, the question is everyone pondered over was as to why they didn't stock up on other essentials as much as they did for toilet paper. Or rather, why they stocked up on toilet paper so much more than other essentials. Yeah… We didn't get it either.
2. The release of 3 UFO videos
Well, we always knew that aliens exist. Or maybe we didn't. We often wondered. But the Pentagon releasing this evidence of actual Unidentified Flying Objects make us think even more that these extraterrestrials may be closer to us than we know. Who knows? They might have even been inspecting and monitoring the situation on earth and how we handle the coronavirus crisis. It's actually quite a surprise that none of us talk about it now. In any other year, this news would've 'broken the internet'. Hopefully, we see more proof of aliens with video footage soon.

3. Masks became a fashion accessory
Masks became an absolute necessity in this pandemic. In 2019, who would've thought that investing in protective masks could make them millionaires in such a short amount of time? Masks are still a fashion accessory today. Numerous companies made this a way for their employees to embrace their branding right off of a mask. A trend that will continue till we are rid of the coronavirus altogether. In some countries, not wearing a mask resulted in fines. A lot of shops and restaurants also have a 'No mask, no service' policy'
4. Online surveys became a hit
This one, nobody saw coming. With the digitization of things, market research became all the more important to every company around. Due to this, market research became more and more important to the world. Since the door-to-door collection of data was no longer as manageable with social distancing norms and other such constraints coming into place, online research spearheaded the collection of data for survey and research. So brands like Zippy Opinion, one of the best paid survey sites in the world, literally started giving away more money to their members than ever before. Here's what Zippy Opinion is all about:
What's Zippy Opinion?
Zippy Opinion has been one of the best top survey sites that offer innovative and real ways to make money from home. We have been tirelessly pulling out all stops in rewarding every consumer and member associated with us. This pandemic has affected all of us, and as a brand that cares about society, we feel a great deal of sadness and offer our heartfelt sympathies to each and every one of you dealing with financial and health predicaments in this tough time. While we aren't experts in the field of medicine, what we do know to do and do well is to reward our wonderful members to the highest of our ability. A little extra money always helps and we love giving you that little extra. Each of your unique thoughts and opinions is very important to us and we strive to put a smile on your face by drowning you with rewards!
How do I Register to Zippy Opinion?
Head to Zippy Opinion
Click on 'Join Us'
Enter your details and Register
Verify via your email ID
Attend Surveys
Earn Rewards

5.  Poland happened to accidentally invade the Czech Republic
This was a funny one! How such a mistake was made, we'll never know. From what news reports said, Polish troops who were stationed along the borders back as part of COVID-19 measures in June 2020 took positions next to a chapel in the country of Czech Republic. They even prevented visitors to the chapel from entering or getting close to the location thinking that they were still in Poland. The Polish ministry later withdrew its soldiers from the border and to the appropriate location. They apologized for the event that took place and confirmed that it was a misunderstanding and miscommunication from their end.
6. The sad demise of Chadwick Boseman
While many did notice Chadwick Boseman aka 'The Black Panther' wasn't looking particularly healthy, they couldn't have imagined that the wonderful and kind soul would experience the misfortune of death at such a young and tender age. It came as a shock to everyone except those closest to him. The whole world was taken aback and couldn't believe their eyes nor ears. The COVID-19 pandemic has not only taken this skillful actor away from this world, but also the countless souls whose names we can't possibly list out in one article. Never in our wildest dreams nor nightmares could we have foreseen this.
Closing COVID Statements
While the pandemic may slowly but surely going away from the toughest of times, the end of which is still a way away. We have to be careful no matter what and take precautions. As we write this, cases all over the globe are not rising as rapidly as they used to before. While it is a good sign, we mustn't forget that it could all go wrong very quickly and ensure we follow social distancing measures and protocols.
Tell us what you expected and didn't expect in this pandemic period. Did we miss out on any other information? Let us know in the comment section below.
How to create an account on Zippy Opinion?
Just follow this link – – – ->> https://us.zippyopinion.com/signup follow the steps laid out and that's it. We're Free, safe and most of all the most reliable as we all know.
Is there any membership rules I should know about?
The main principle for membership and the way we treat our members are based on honesty and authenticity.
We ask our members to answer our surveys honestly. With our quality checks in place, we ensure that surveys have been answered in an appropriate time, and sufficiently well. Members who do not follow these simple principles will risk having their account deleted and losing their reward(s).
Is there any target to complete surveys in one month?
No, there is no target. However, it is a good practice to complete the surveys you get so that you can earn more points and redeem e-gift vouchers from Flipkart, Amazon, Freecharge & Charity MSF.
Is my personal data shared with others?
No, your personal data is not shared with others. It is safe with us. Our relationship with members is based on trust, and we take every step to protect personal information.
Please read our privacy policy for details of how we process your personal data.